Yes, the two New World grocery stores downtown are probably the most expensive grocery stores in the Lower North Island. But they have three huge advantages; location, always stocking the things I need, and always bringing the weirdness.
New World Chaffers, by the water front, not only provides the most entertaining reading in town on its Notices board, but the people-watching is superb. It's the grocery store that people tend to hit up on their way to, or from, their fancy dress parties. I myself have wandered the isles dressed in flowing medieval velvet, to nary a second glance.
New World Metro, on Willis street, would delight the anthropologist, with its unique way of standing in line and getting rung up. This works amazingly well, especially when the store turns into downtown's main cafeteria/take-away for workday lunches. And it brings the quirk, too. Doing a quick dash there on Monday night, in the fruit department, I saw these: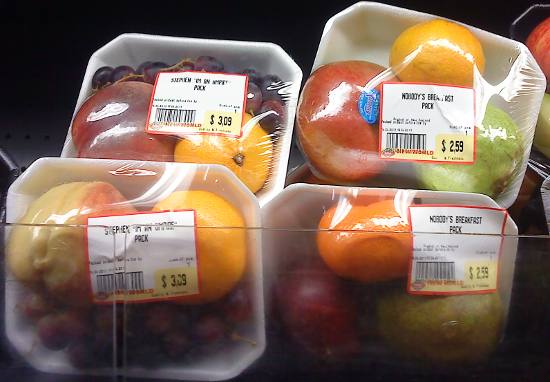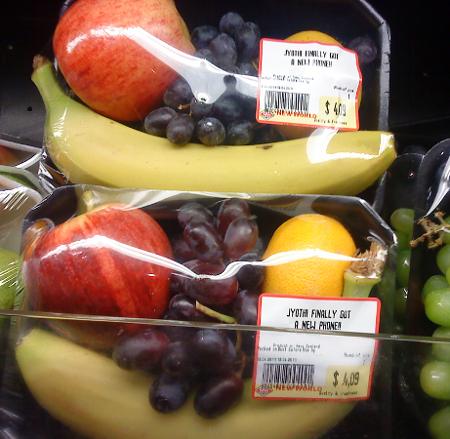 I wish I'd had time to check out the labels in the bakery area.
Tags: food · likesNo Comments